Hello Friends and Family!
The Scott and Sami Clan have had an incredibly insightful year full of challenges and blessings. We are so excited to share these exciting moments with you, the people we love.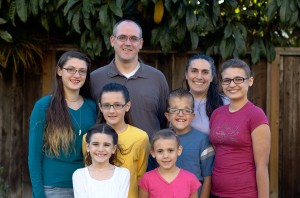 Scott graduated with a masters degree in Computer Science and, after getting multiple job offers, settled in at EMC Corp in September. He also attended Acorn scoutmaster training, got his amature radio license, traveled to Austin TX and UT and continues to serve in the Bishopric. He and Sami also served as a Ma and Pa for Trek. Scott now serves as the secretary for the Gator swim team.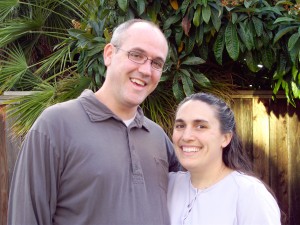 Sami had a busy year. She served on Trek, went to Girls Camp, acted as director for a cub scout day camp, got and recovered from Bells Palsy, sat in the hospital for two weeks with Milo and still managed to teach school and serve in her callings. Speaking of callings, Sami is back in the primary presidency. Sami also made a trip to Utah this year and Scott and Sami went on their very first anniversary trip; a two day, one night trip to San Francisco. It was awesome!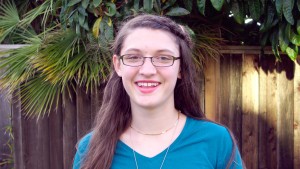 Jaime (14) went on Trek, participated in three dance recitals, and has been having a blast going to church dances. She continues to take 2 dance classes and is trying to convince her parents to let her start a third; swing dancing. She continues to excel in school (despite her distaste for Geometry) and at piano. She is the Mia Maid class president and sits on the Stake Youth Committee.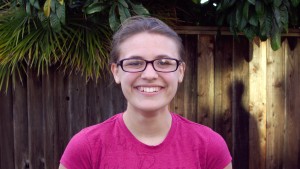 Alix (12) went to girls camp for the first time this year. She was on swim team and did remarkably well for her first year as a swimmer. She loves to be in the water. Alix is trying basketball and is on a city league team. She continues to be a reading maniac and LOVES to read things that makes her laugh (i.e. Calvin and Hobbes). Alix loves to visit the temple and takes her religion very seriously. We are impressed by her maturity.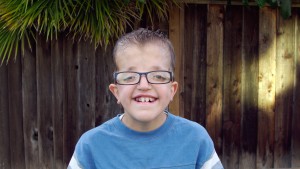 Milo (10) had an interesting year. He was on a city league basketball team earlier in the year and loved it (his dad coached), and joined swim team for the first time. He's a dedicated swimmer and gives his very best effort. In September Milo fell ill with Meningitis which resulted in a 10 day hospital stay with 2 brain surgeries, including having his VP shunt removed. He's on the mend and we are grateful for the talents of good doctors. He has again joined basketball (without dad as his coach) and earned his WeBeLoS badge. He is excited about moving up to 11 year old scouts in just a few months.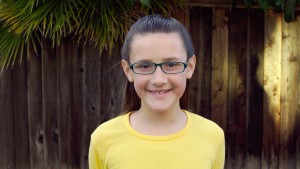 Niah (9) also joined swim team for the first time. She did extremely well and the coaches are anxious to have her back. She is officially taller than Milo and is turning into a real beauty. She excels in school, loves to play the piano and got a hermit crab for her birthday, which she has named Herb. Her love and passion for animals does not stop, even for annoying animals like rats and mice that move in where they are not wanted!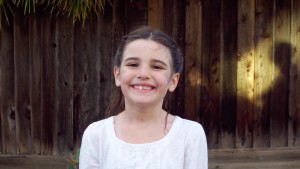 Afton (7) had her first year on swim team. She wasn't too keen on swimming at first, but ended the season with the team record for backstroke for her age group. Afton is showing musical inclinations, and can't wait to start the piano. She has already finished the 2nd grade curriculum that was laid out for her. Sami is desperately trying to figure out what to do now. Afton is a good runner and can outrun most of her siblings (yep, she can even beat Jaime and Alix when she puts her mind to it). She is the best singer in primary since she can memorize a song in no time and has no qualms about belting it out.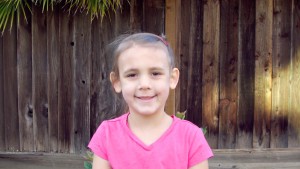 Keri (5) is learning how to read and doing very well. Her writing is actually legible and she finds school very enjoyable. She is too strong willed to learn how to ride a bike the right way, so for now she finds incredible joy in riding scooters and running. She is growing up fast, but is still very much the baby around here. She can get a laugh out of anyone and gets away with more than the older kids did at this age. But she is so sweet and fun and loveable, it's hard not to!
From our family to yours, we love you and miss you. Our doors are always open and you are more than welcome to come on by!
For more detailed info and pictures visit our family website at: www.samithompson.com
Love,
Scott, Sami, Jaime, Alix, Milo, Niah, Afton and Keri Thompson
---
Comments are closed.