Wow, I can't believe February is over all ready. Time flies when you are having fun!
-We had the awesome opportunity to volunteer at a local food bank facility. They have made it their goal to outfit families with the supplies and ability to grow their own food. So we spent 4 hours one Saturday morning with about 50 other people building 8 foot planter boxes. It was SUPER FUN! Hard work, but really fun!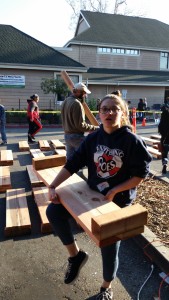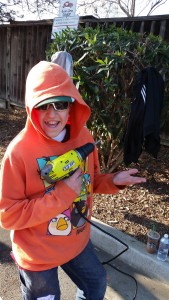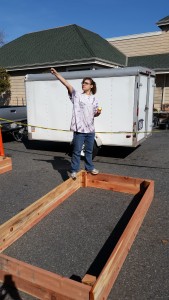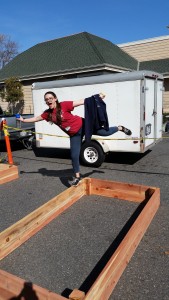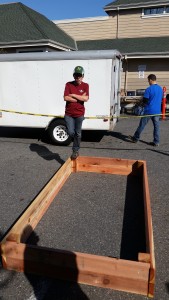 -Alix had the opportunity to volunteer at a prom for teens who would not be able to attend their own prom due to mental or physical limitations. What they do is amazing. I'm glad Alix got involved in that. She really enjoyed it too.
-Valentines Day weekend was fun. We were suppose to attend a dinner Friday night but because of Alix's commitment we ended up not doing that. So after she was done we spent the evening playing games with the Butt's here at our house. Saturday night there was a Stake adult dance that was super fun. Sunday Scott and I splurged and enjoyed some Valentine treats.
-Being co-president of our swim team has proven to be busy. Especially this time of year when we are getting registration going and having meetings about new swimmers and having to find a new assistant swim coach. It makes for an interesting month with lots of meetings and emails and ideas thrown back and forth. Crazy but fun! I love organized chaos.
-High School swim team started for Alix and she is on the J.V. team. She is mostly excited. I think she is excited for the exercise and social, but not so excited about how much time it takes from her day. But with Mock trial over her weeks are quiet. Swim helps her to not think about missing Mock Trial so much.
-Scott and Milo went on a snow camping trip. They had LOTS of fun! Sounds too cold for me.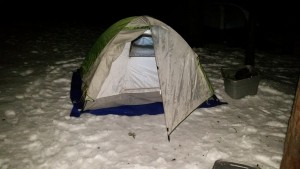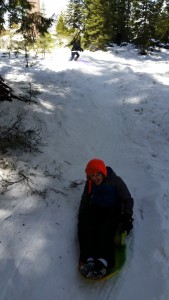 -Jaime attended her annual dance convention; NUVO. She LOVED it as usual. It's amazing to watch her grow and develop her dance skills
-Milo was hired by Brother Martin to do yard work with him. Milo has enjoyed every minute of it! He's a good worker!
---
Comments are closed.