October is always an exciting time of year. For me it marks the beginning of three major holidays in a row; Halloween, Thanksgiving and Christmas. I feel they are in order of importance and busyness too!
October was filled mostly with school, chores, extra curricular activities and the anticipated Halloween holiday. But in the beginning of the month Mandi's dad died. That was super hard for me. Not only because I hold a special place in my heart for all of Mandi's family but because I know how hard it is to loose a parent. My heart ached for Mandi and her whole family.
We made a trip out to Utah so I could be there for Mandi and attend the funeral service. The whole trip was nice. Death itself can be very heart breaking but there is a certain amount of joy and peace that comes from a funeral and getting together with family and friends. I felt both the heart break and the joy. A very humbling week for me.
Aside from seeing all of Mandi's family we saw Steve and his Family, Cathy and her family and all of Scott's immediate family that live in Utah. Family time is so special and I soak up every bit of it when I can.
Since Jaime and Alix are so involved with school and other activities their ability to get up and leave has been greatly hindered. So the week we were in Utah they stayed home alone. They report loving it. Alix said one evening on the phone "Is it bad that I don't miss you guys?" :o)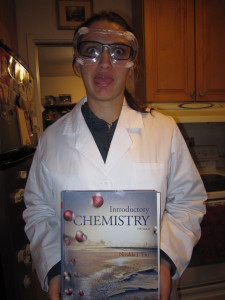 In other news Alix choose not to try out for the basketball team. After practicing with the team since May of this year she had a hard decision to make. She was feeling overwhelmed with High School and trying to do a sport. She enjoyed the practices and the new friends but found the ability to juggle the schedule difficult. She also decided to join Mock Trial this year and once Mock Trial competitions started and basketball games started she'd never be home. So she dropped basketball and is sticking with Mock Trial. She is a pretrial attorney and doing well so far. I can't wait to see how the competitions go.
The three youngest girls of the family decided they'd make a fairy hotel and try to help fairies feel welcomed in our backyard. They waited each night to see if the fairies had come or not. Interestingly they did visit a few times and even paid for their stay.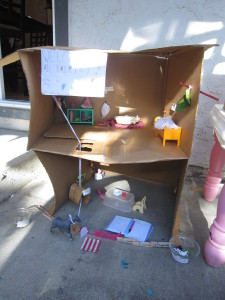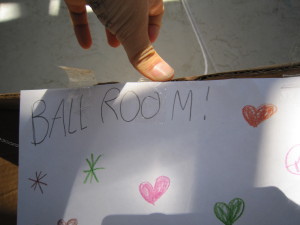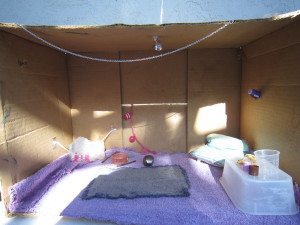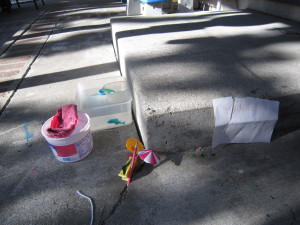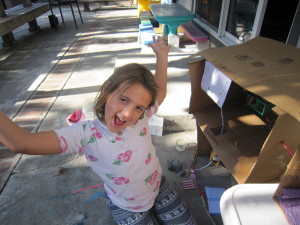 Scott and Milo went on a Boy Scout hike to Mt. Diablo. Milo was able to sign off 2 of his cooking merit badge requirements. He is so close to being done with that one! Whew!
We basked in the glow of this years General Conference. It is always so good to immerse in the gospel. I love these two weekends of the year because I get to really focus on the the Savior and His love for me. I also get to hear the words that He'd speak if He were on the earth. I love how my kids are enjoying in more and more. This year more than one of them said 'Wow, that was a really good session. It went so fast too."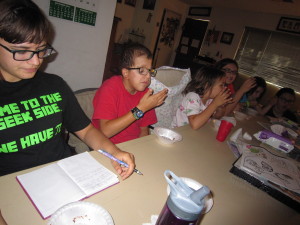 Halloween was a success as always. We love Halloween around here and this year was no exception. We enjoyed the Ward Halloween Party on Friday night and then Halloween the next day. Alix and Milo both asked if they could have a friend over this year. So we had a few extras this year. That only added to the fun.
Each year there is a youth Halloween Dance. This year Jaime and Alix decided to dress up as shoulder angles. The costumes turned out so nice! And the girls had fun playing their parts! :o)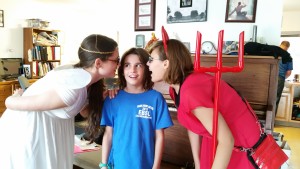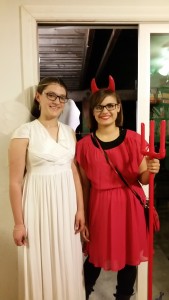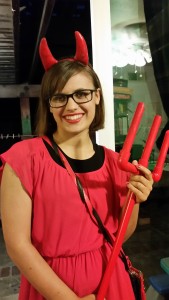 All in all a great month!
---
Comments are closed.